Dr. Crawford Bain – Dubai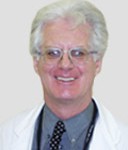 Dr Bain has over 27 years in Specialist Practice and over 20 years experience in all aspects of implant dentistry, having placed over 3500 implants and restored over 2500 implants using several implant systems. In 2006 Dr. Bain was the only British dentist to be invited to participate as an expert in both the Academy of Osseointegration Consensus Conference on the State of the Science of Implant Dentistry, in Chicago, and the European Association of Osseointegration Consensus conference on Implant Dentistry in Zurich.
Dr Bain currently maintains private practices in periodontics and implantology, for which he hold specialist certificates, in Glasgow and Edinburgh. He is also a specialist in prosthodontics and has published over 70 related articles during his career.