Dr. Stewart Harding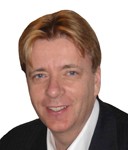 Dr. Harding has recently been awarded the MSc in Implant Dentistry. Since qualifying he has held various full and part time hospital appointments in the UK. He has been in private practice since 1984 and introduced osseointegrated implants into his restorative and orthodontic practice in 1985. Over a twelve year period he has successfully placed and restored over five thousand implants. Since 1993 he has primarily practiced in Guernsey, 90% of which is implant based. He is also an honorary clinical teacher at the Clinical Academic Group of Restorative Dentistry, Manchester University Dental School.
Dr. Harding began teaching dentists in 1992 founding the Implant Training Institute in 1997 for the training of general dental practitioners in implant techniques. He ran the certificate programme for the University of Warwick M Sc in implant dentistry. He also ran one and two day teaching programmes for dental technicians designed to teach implant prosthetic fabrication and application of restorative components. One and two day short courses were also held throughout the year for the dental team and auxillaries.
He is a former committee member of the Association of Dental Implantology and a fellow of the International Congress of Oral Implantologists. Dr. Harding has authored numerous articles on the subject of implantology, lecturing in Europe, West Indies, India, Bahrain and have been invited to speak in Japan.
He became aware of the need for specialist instrumentation and has developed instruments specifically for implantology. Many of the instruments that he has designed are currently used by implantologists throughout Europe and the United States. Dr. Harding is the developer of the Osteo-Ti Dental implant system the most widely used British implant in the UK. In 1992 he formed Osteo-Ti Limited a company involved with the manufacture and development of implantable devices and materials for maxilliofacial application. In 1997 Osteo-Ti was the first British implant system to obtain CE marking for its products.