Dr. Eugene Marais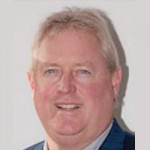 Position: President
Profile:
Dr. Eugene Marais qualified at the University of Pretoria in 1988. He moved to East London where he worked as an NHS associate until 1992, when he bought his own practice in Hornchurch, Essex.
In 1994 Dr. Marais embarked on the implant bandwagon, firstly completing the Misch Implant Institute's (MII) prosthetic course in Michigan, USA and then the MII surgical course in 1995 in Pittsburgh, USA. Shortly after he completed the MII advanced bonegrafting course, to include ridge augmentation and sinus lifts. To date, he has placed about 3000 implants and performed 350 sinus lifts.
Having successfully negotiated the fellowship exam in 2000, he became a fellow of the MII. Biohorizons implant company then appointed him as their Clinical Director in the UK, and partner in the UK distributorship.
Since 2004 he has run 6-day surgical courses in the UK, with the help of the University of Alabama, USA, where he holds the title of visiting professor in the implant faculty. In 2008 he was invited by the Indian Implant association to be keynote speaker at their annual symposium, where he delivered a lecture on narrow diameter implants. In 2009 he was awarded Diplomate status of the ICOI, the largest international implant forum.